Welcome to our Special Suite... The Captain's Quarters!!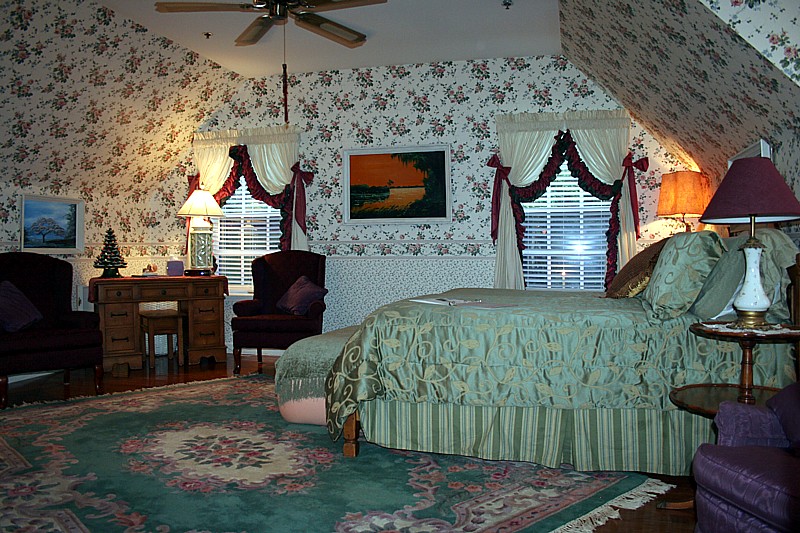 This 'Room' is only available for Special Occasions and NOT included on our Lodging Web Site!!
Entering the room via your private staircase...
To the left is a Full Sized / Double Bed and to the right is a King Sized Bed.
The Room has 3 exposures... South - East - West!
Looking back towards your private entrance staircase and the sitting area over-looking Lake Dora...
Captain's Quarters is a Spacious 'Suite' with a Great view of Lake Dora!
A 'comfy', private Sitting Area to view the Lake!
and a roomy Bathroom, unique, unto itself:...